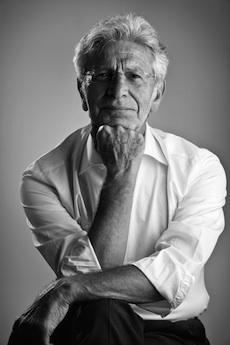 CarloMaria was born in Milan and after having graduated from art school in Brera, he left Italy in order to broaden and perfect his knowledge of foreign languages.
When he graduated in language studies in Heidelberg (Ruprecht-Karls Universität), Germany, he had already acquired significant work experience in the international hotel industry. His first position in hotel management started him on a career path that led him to travel widely for the next ten years. He returned to Italy with two new master degrees and a unique area of specialization: the launching of tourist destinations and large receptive structures, specialties that were extremely rare in Italy.
His success in renovating the Grand Hotel Limone and in the launch of Limone Piemonte as a winter tourist destination resulted in their hosting of the world skiing championships.
CarloMaria then started working with the company Sole e Sabbia di Sicilia which led to the creation of the resort Kamarina that, in those years, was the first Resort in Italy.
Then he was Marketing Manager of the SEMI the tourist branch of ENI, a major Italian business group. After having achieved the company targets that had been set beforehand, CarloMaria left the Group to move permanently to Rome in order to make good use of the know-how acquired in management, marketing and motivation.
He worked extensively, and continues to work, with accredited marketing, incentive and team-building agencies, resulting in successful programs for a world-class clientele, including BVLGARI, Nestlé, Telecom Italia, Buffetti, BMS, Angelini, MPS, GM and Renault.
CarloMaria is proficient in four languages (French, English, Spanish and German) in addition to his native Italian. Andover the years he worked in Germany, France, Great Britain, Switzerland, Spain, USA, Mexico, Tunisia, Morocco, Kenya and, of course in Italy.
Actually, CarloMaria, returned back to Sicily and after having followed from the complete refurbishment is now taking care of the positioning and management of two very cozy Boutique Hotels (
www.lamorescahotel.it
) (
www.isilihotel.it
) both located down town Marina di Ragusa that is a very special tourist location with the most important concentration of UNESCO protected sites, wild beaches, green reserves, archaeological sites, food and wine production and much more...